Our business review template walks you through the essential areas of your business.

It's a thorough review - we don't leave anything out.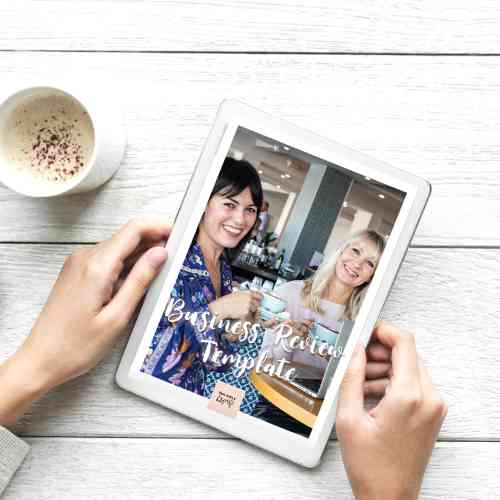 This writeable template review walks you through all the essential areas of your business.

Whether you're new to business or have been
around for a while. It's always important to review your business.

Do you ever feel like your business is running you instead of the other way around? Or perhaps you feel like you've got a one-way ticket to 'burn out' town because you're chasing your tail and busy 'in' the business instead of sitting in the CEO seat. These are certainly some of the most common reasons our clients come to us.

Learning how to create a successful business is essential, seems obvious right? But being able to sustain it and scale it requires reflection and measurement.
You need to know,
What's working.

What isn't?

What changes need to be made to continue to scale, innovate and stay ahead of your competition.
It's perfect for any entrepreneur who is starting, has an established business, is planning a new product or service launch or just needs some fresh clarity about how their business is performing.